FireIce Gel Fire Suppression

Detail Description
FireIce Gel Fire Suppression
FireIce, is a state of the art water enhancing fire suppressant that is currently being employed by firefighters, first responders and military both domestically and internationally. Fire Ice is stored and shipped in a powder form, when it's mixed with water it's becomes a fire suppressant gel.
By enhancing water one of the Earth's most precious resources, GelTech Solutions has developed FireIce, a product that has the potential to change current firefighting tactics that are currently in use.
6 oz Bottle
Pre-measured to mix into your 2.5 gallon Pressurized Water Canister
Fits in your pocket
Quick and easy to use
Turns your PWC into a Fire Extinguishing Weapon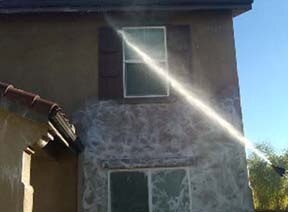 25 lb Bucket
Conveniently packaged for storage on the Truck
"Water only" required to convert 250 gallons of water into 250 gallons of firefighting gel which has the capability of doubling the ability of 1 piece of apparatus
Will last over 5 years in dry storage
Technical Specifications
When FireIce® is added to water it produces a fire fighting water enhancing gel. FireIce® breaks the fire triangle by suffocating the oxygen from the fuel by cooling the heat source, thus breaking the thermal barriers of fire. This prevents rekindles, which reduces property damage and increases firefighter safety.
FireIce® is non-toxic to mammals and has been tested to the United States Forest Service Specifications 5100-306A. FireIce® is non-corrosive to fire apparatus and aircraft as tested by the United States Forest Service and 3rd party laboratories. When stored in dry powder form FireIce® has a shelf life in excess of 5 years.